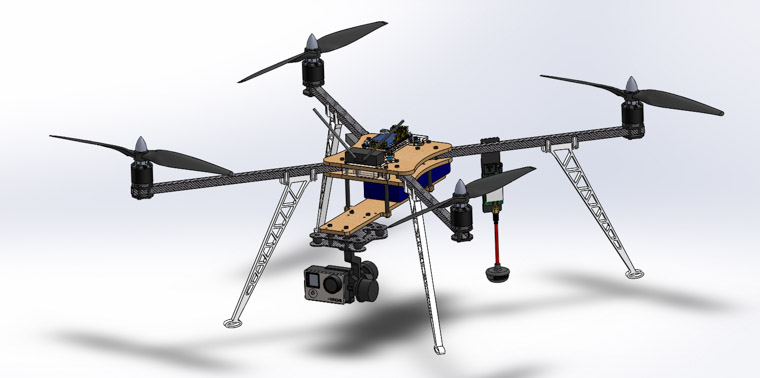 I just uploaded the Quadcopter V1 design files on Thingiverse.
I put some instructions on how cut/print parts. There is also the list of all the other parts and hardware used. I hope it will be helpful for people wanting to build their own drone.
A fully detailed post describing how to build the Quadcopter V1 is also coming soon.